To apply filters to models active in the viewer, select the second button on the right side of the screen, and select the first option "Load Model Filters".
In this tab will be present all active models inModels Management, organized by a hierarchical structure:
> Category
> Family
> type
Deselect the models you want and confirm at Apply to view the result. In the following example, all selections have been deselected windows of the tower of the building, see the result:
Level filters
To apply filters to models by levels, select the second filter button to analyze all existing levels. The levels will have an empty selection box, so the user can select the levels he wants to see separately.
Note that some floors may appear repeatedly. This can happen if the federated model models do not have the levels configured correctly. For example, if there is a difference between the levels of the architecture model and the structure model, the filters will show the levels of the two models separately.

Manual filter
Apply a quick filter condition when selecting a model element in the viewer. Several elements can be selected simultaneously, then click on Add Selection.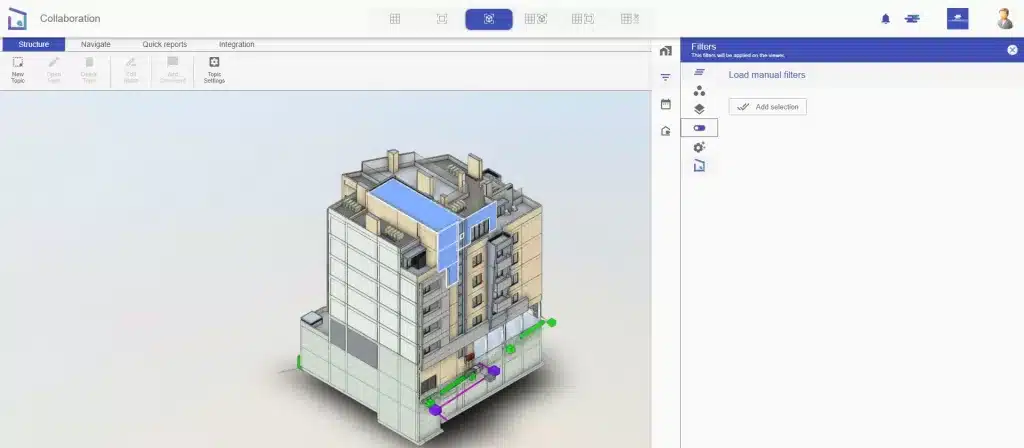 Select the chosen elements and confirm the filter condition inApply to view the result.
Advanced filter
The advanced or custom filter allows the creation of specific conditions to apply filters to the model.
1 – In the first field, the user chooses which property he wants to search for:
2 – Then choose the condition – Start with, ends with, contains, equal, different of, it is , no it is, empty, no is empty, null, no is null.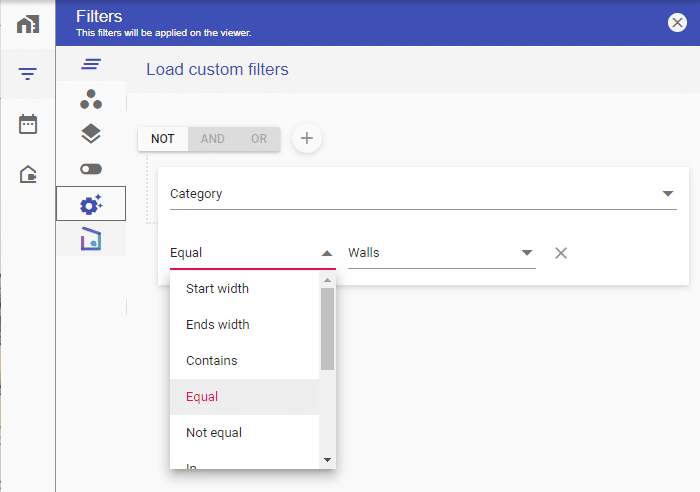 3 – Finally, choose the value you want to apply the condition to: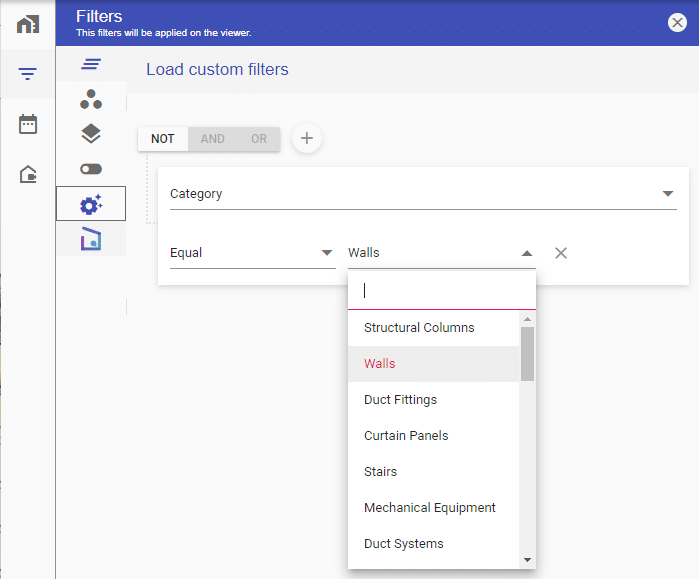 See below the result of the applied condition: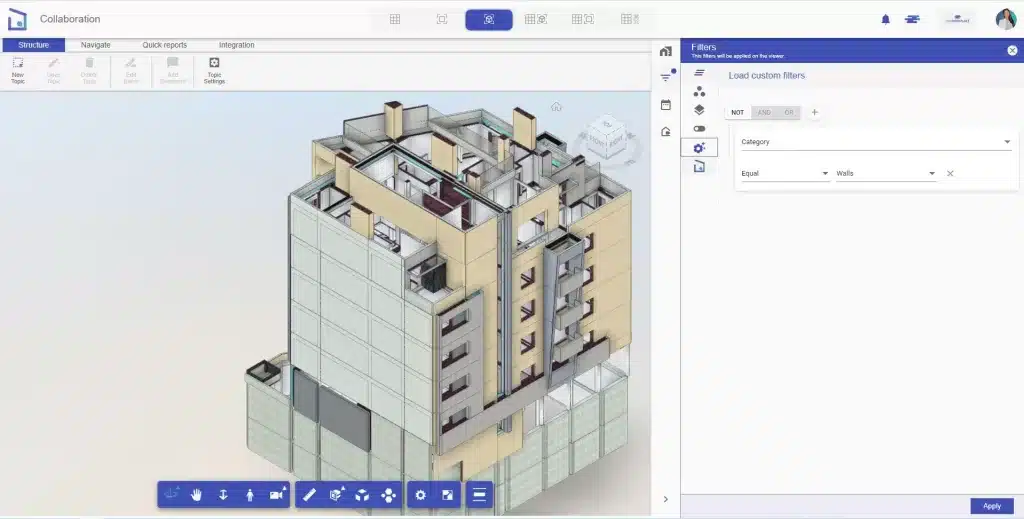 In addition to this created condition, the user still has the possibility to add other combinations, by adding a group or condition, and even choosing the rule to be applied (not, and, or).
Collaboration Filters
In the Collaboration module's filter options, there are all the existing data fields when creating a topic (area, discipline, phase, type, priority, status and assigned The). In addition to these fields, the user can also search for topics created by a particular team member, and apply filters by date of creation, due date, date of last update and closing date.