BIMWorkplace aims to establish open communication with various BIM software. For this, strategies were developed to make this communication possible and effective.
For Revit users, it is important to know a little more about identifying the elements that make up your BIM model. This ID is unique for each element, however this identifier established by Revit is not the same as the .IFC Guide (.IFC Global Unique Identifier), recognized by BIM modeling software.
In the following image, we see the ID and an .IFC Guide of the same element:
By obtaining the .IFC Guide we guarantee collaboration in projects with files from different software, allowing us to "define" each element in an exclusive way.
To standardize processes and ensure that all models in different formats (.RVT or .IFC), coming from different software can be managed in BIMWorkplace, whether in obtaining metadata, extracting quantities or creating viewpoints, it is necessary to that the elements have the .IFC Guide identifier.
In case there are elements that do not have the .IFC Guide, for example, in the visualization of the viewpoints created for these elements, they will not be found and therefore, they will not be visualized.
In the following example, the captured viewpoint of the "Window" element does not have the .IFC Guide. Note that when fetching the viewpoint, the element is not visible:
How to generate .IFC Guide in Revit models?
A simple way to generate the Model Guide .IFCs is to export the model to the .IFC format. To do so, install the .IFC exporter on your computer (you can find the installation link at the end of this article), then open your Revit file and follow the steps below:
1 – Access the menu, click on the option file and then hover the mouse over the title Export. Hovering the mouse will open a tab on the side, where you will find the .IFC exporter.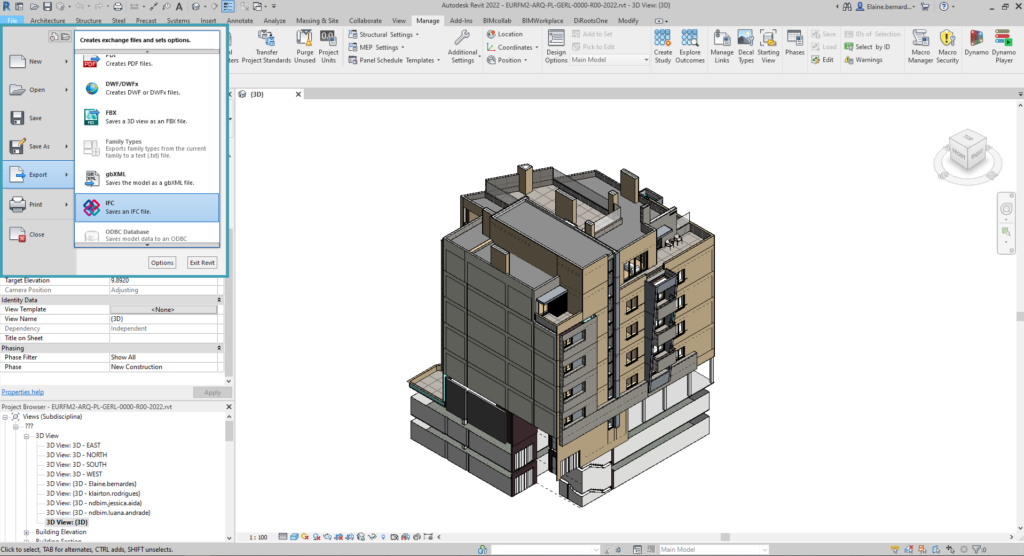 2 – When selecting the exporter, a central window will open where you must choose the option Modify Settings.
3 – Now select the Advanced tab, and choose the option in the checkbox "Store the IFC GUID in an element parameter after export". Then confirm in Ok, and Export.
4 – Wait for the export to complete and save the new file. Now when selecting an element and browsing the properties panel, the element will already have its own .IFC Guide.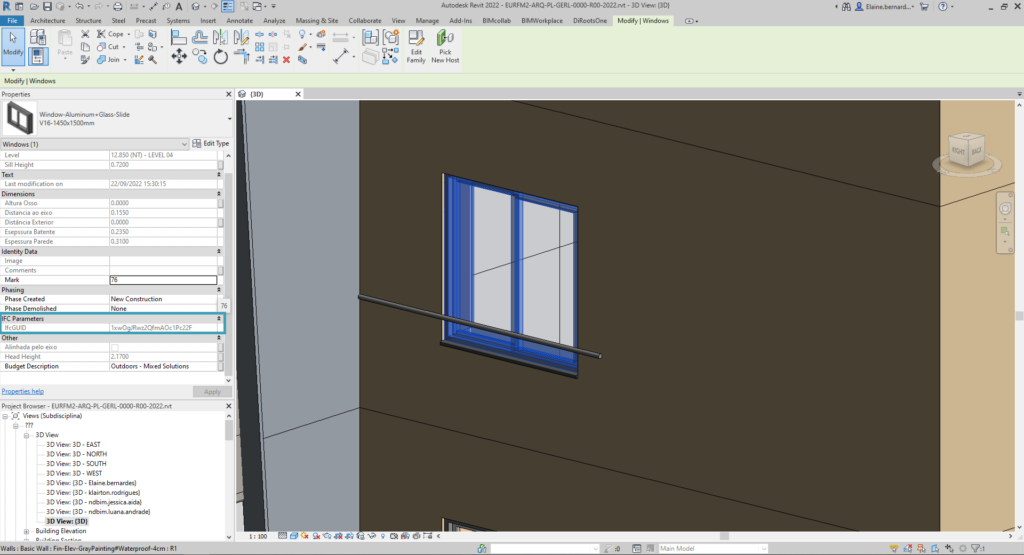 5 – When updating the version of your model in BIMWorkplace, it will be possible to visualize the .IFC Guide of the elements, and thus the viewpoints will be created with perfection in the visualization of the elements.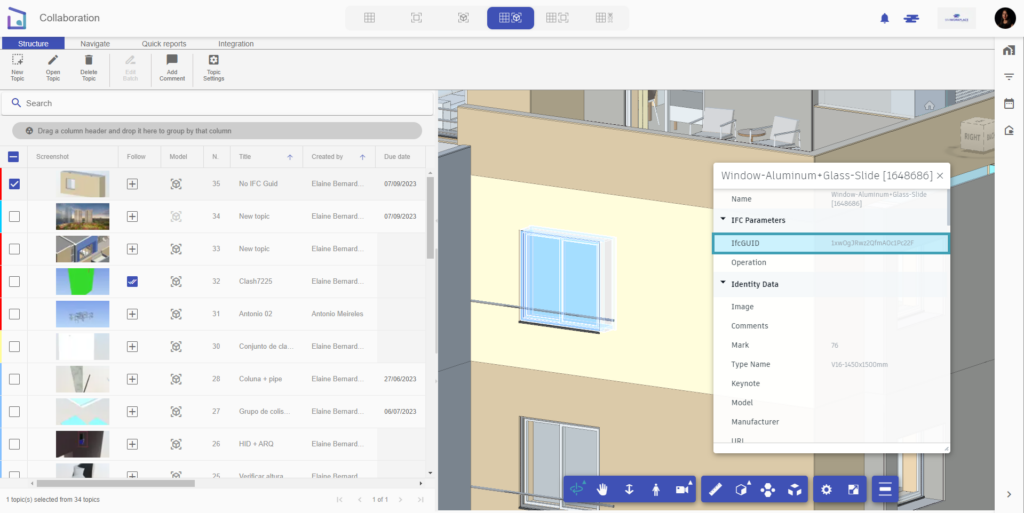 In the following link, find the .IFC file exporter. For more information, don't hesitate to contact the BIMWorkplace support team.
https://apps.autodesk.com/RVT/pt/Detail/Index?id=7265544480016320144&appLang=en&os=Win64