To get started with BIMWorkplace, try our free plans. At any time, you can decide which plan is ideal for you to upgrade. If you prefer, you can also choose to get started now with a complete plan.
To upgrade the free plan, follow the steps below:
1 – Go to the Billing tab in your workplace.
2 – Select the Current Plan option and in the My subscription tab, select the desired plan level, the type of plan (by project or by users) the type of payment (monthly or annual) and the number of products according to your plan type (projects and users).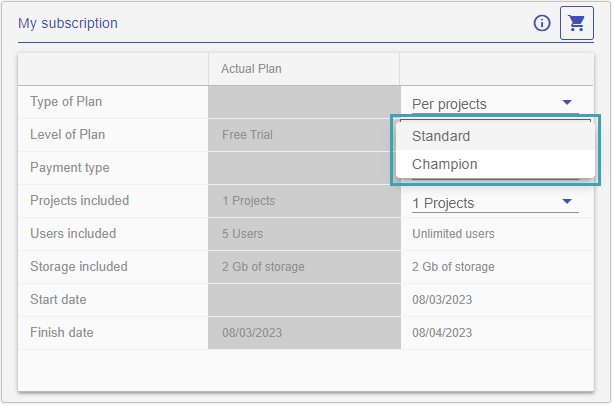 3 – Click on the cart in the My subscription tab to add the plan to the final shopping cart.
All BIMWorkplace plans come with 2 GB of storage space included; however, you may choose to add more space to your purchase.
4 – In the Storage tab, choose the desired space option for your workplace. After selecting the desired space, click on the cart as in the previous step to add it to the final cart.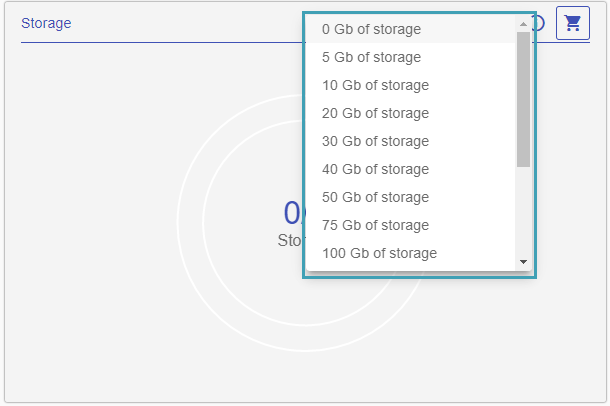 We offer free uploads of models in .IFC 2×3 or 4 format, as well as models in Revit format, using the BIMWorkplace plugin for the software.
To facilitate use for those who don't have a Revit license, we have the option of purchasing model upload packages in Revit format, directly through the application in the cloud.
5 – In the Cloud Revit Model Upload tab select the desired upload package (each model imported is equivalent to 1 upload) and then click on the cart to add it to the final cart.
6 – To finalize your purchase, click on the cart at the top of the Actual Plan tab, confirm the added products and click Buy to finalize your subscription payment.
You will receive confirmation of your purchase and your workplace will be activated to start enjoying the benefits of the new plan.
You can always consult your plan's invoices in the Invoice List tab, as well as make new purchases of upload packages, storage space or even projects and users.