The Insights module is where you can access an overview of activities that have taken place in the project. BIMWorkplace has of a standard dashboard with the main subjects, but you can create your own dashboards at any time.
Step by step to create a dashboard:
1 – In the right sidebar you should select the dashboards button to expand it.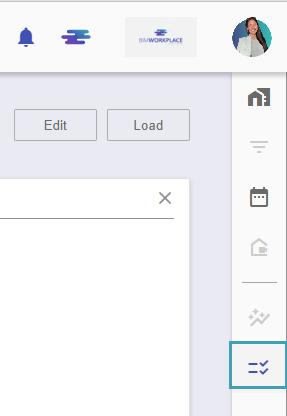 2 – With the Dashboards space open, just assign a name in the indicated field and click on New Dashboard to create it.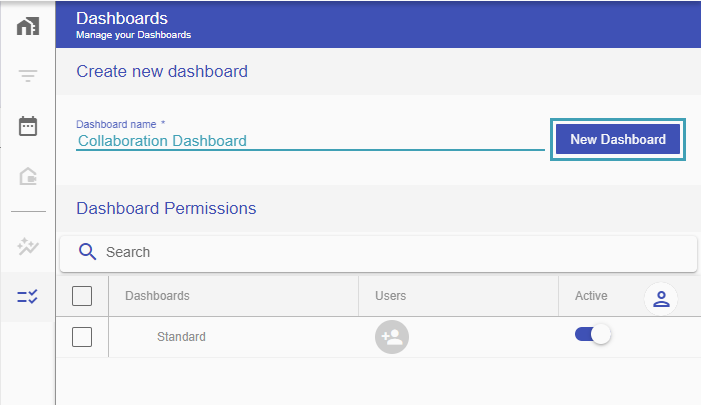 3 – When completed, the new dashboard will appear above the standard dashboard. Whenever a new dashboard is created, it will be visible only for those who created it. To allow other users to view and edit it, just click on the user icon and select who you want to give permission.
4 – Let's now customize the new dashboard. To do this, close the dashboard window, click Edit and access the Widget Library button in the sidebar.
5 – Choose the Widgets of the desired subjects, and then close this tab to organize them according to your preference. All widgets can be moved from one position to another, as well as resized. After customization click Save to save your dashboard.
To go back to view the standard dashboard, or another that you have created, just open the dashboard panel and activate the desired one. Then, whenever you open the Insights module, you will see the active dashboard.