This tab is for managing the editing of model element properties. In the first column we can see the list of existing properties in the model, and in the second column all the users who have permissions to edit them. Attention, only text type properties are editable, as they do not interfere directly with modeling.
To add permissions, you will need to select the properties you want and then click on the Users icon (located in the column header) choose the ones you want to give permission to. After distributing the users to the desired properties, confirm in Apply.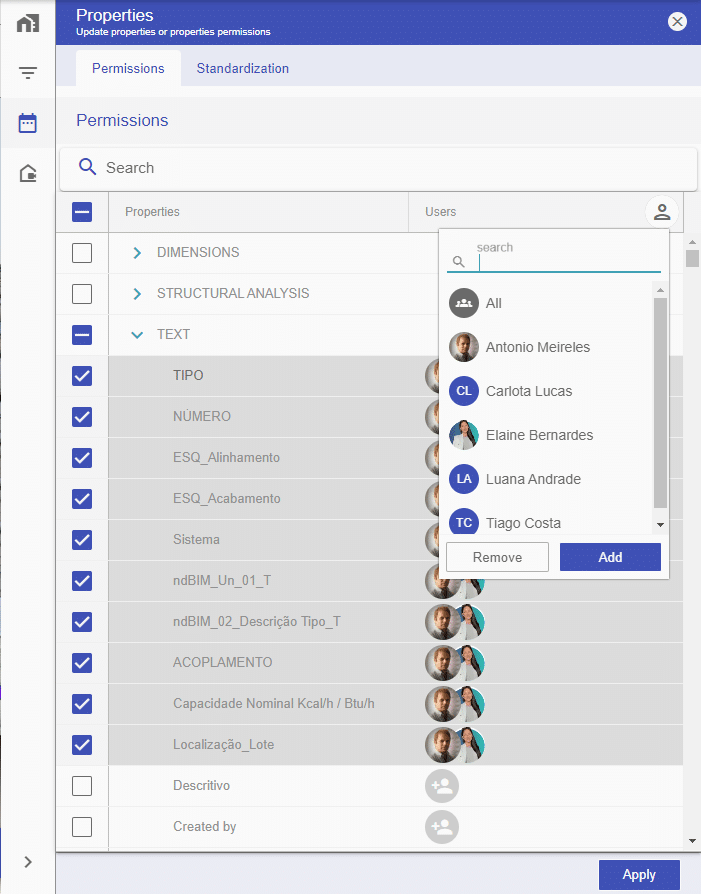 After setting permissions, when you select an element in the model and open this tab again, permissions are no longer visible. The instance and type properties of the selected element appear.
The fields that the user has permission to edit (text fields), will appear with the pencil icon. Simply double-click on the cell, and you will be able to edit the information. The changes you make will be saved in the model.